Here's a few more nations.

ALGERIA

Right, just to let you know, I really haven't been able to watch much or any of the African teams in qualifying, so the actual teams are a bit of an unknown quantity to myself. However I know a good few players in the squads and will give my thoughts based on that.

At first glance, this isn't an Algeria squad full of recognised names. Fans from Scotland will be able to pick out Madjid Bougherra and possibly even Hull's Kamel Ghilas, but in truth this is a team with a lot of undiscovered talent. I look forward to seeing them perform as a group, and they shouldnt just be dismissed as being no-hopers.

Star Man: Madjid Bougherra

Don't need to say terribly much about Bougherra, as most of us know him already. The 27 year old's career is now starting to come together at Rangers, with silverware and some Champions League experience. Bougherra's accomplished defending will be key for this Algeria side.

Player to watch: Kamel Ghilas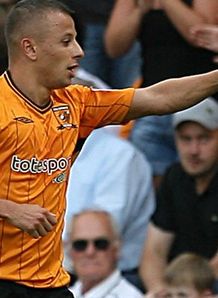 From now until the first game of the 2010 World Cup, Algerian forwards will be battling it out to earn the second starting place up front alongside Rafik Saifi. Players like Djebbour, Ghezzal and this man Ghilas will be the ones in the running. Lucky enough to play in the English Premier League, Ghilas has been able to test his skills against some of the best defences in the world. If he is placed just behind goal-getter Saifi, then Ghilas could give a lot of teams something to think about.


Prediction: Realistically, they will exit in the first round. If they get a favourable draw, then maybe they could dig out some big results.

CAMEROON

"The Indomitable Lions" are Africa's most successful team. They have qualified for five World Cups (now six), and managed to make it to the quarter finals on one ocassion. In recent years however, they have been underperforming. Failing to qualify for World Cup 2006 was an aberration, and the former experienced stars like Geremi, Wome and Rigobert Song are beginning to fade. However, it really isn't all bad, as the Indomitable Lions have the potential to get back to their best. Here is a little reminder of one of their proudest moments, victory in the Second Round of World Cup 1990:



Young talent in Cameroon is abundant, players like Landry N'Guemo, Alexandre Song and Stephane M'Bia are starting to look like the players they were tipped to be. Also with players like Samuel Eto'o looking as dangerous as ever, it could be a good year for Cameroon.

Star Man: Samuel Eto'o

World Class striker, and someone capable of taking the Golden Shoe if Cameroon were to progress to the later stages. If he gets the service he needs, Eto'o will shine once again for Cameroon.

Player to watch: Stephane M'Bia

Always tipped for the top, M'Bia is now starting to realise that potential at 23 years old. Recently the subject of a £10.5 million transfer from Rennes to Marseille, watch out for this young midfielder.

Prediction: Second Round. Unless they get a tough draw, then they will go at the first hurdle.

DENMARK

For the first time in about 10 years, Denmark are looking like a serious team again. Qualifying top of a very tough group containing Portugal, Sweden and Hungary, Denmark will now be looking to relive some of their former glory. Morten Olsen looks like he's got the team to click. Famously frustrating striker Nicklas Bendtner is looking comfortable and scoring goals, veterans Gronkjaer, Tommason and Rommedahl are still showing their class, and in general the team's set-up looks top-class.

Star Man: Christian Poulsen


Maybe a surprise choice, but Poulsen has now firmly established his place as the engine that runs this Denmark squad. He played the most minutes in the qualifying campaign and popped up with a couple of goals from centre midfield. He is one of those players that really aggravates his opponents, but when he is on your side he is invaluable.

Player to watch: Nicklas Bendtner

You'll know him already, so I won't have to say much, but I predict WC2010 is where Bendtner goes from useful young striker, to renowned goalscorer. He will be playing in quite a good team, with some great service around him, and hopefully he won't be as frustrating as he usually is.

Predictions: I'm going to say quarter finals, but maybe I'm overrating them.

ENGLAND

The Auld Enemy qualified comfortably through their group to progress to their 13th World Cup and grudgingly, they have a great chance. England have always had an excellent squad, but they can just never seem to get it done in the end. Now, with Capello at the helm, realistically they could win the thing.

They have quality all over the park, and a top manager who knows how a football team works, and if he picks a good squad, England are serious contenders.

Star Man: Wayne Rooney

He is undoubtedly amongst the best players in the world. Consistently world-class, he will be key to Capello's plans and potentially could win the Golden Ball award for player of the tournament.

Prediction: Potential winners, I'm saying they will be finalists or eliminated in the semis.

More later on.

Oh and just a reminder, the Group Stage draw is made on the 4th of December in Cape Town. Dont miss it!